Second On the Right
Elizabeth Los
Spawned from an ancient promise, treachery and intrigue follow the protagonists through our
world and one lost to the waves. Bound by an invisible bond, they are thrust into a fantastical
world of pirates and demons.
James Benedict is a just man haunted by evil. Pushed to the edge, everything stripped from him,
a new man arises . . . a man whose name strikes fear into the hearts of all who hear it: "Captain
Hook".
Eileen Davis was a timid woman. Through a fateful cruise she finds herself in the company of
the Captain of the Mistral Thief. With his guidance, and the meddling of the local barista, she
eventually finds her inner strength.
Will the two of them unite through time to fulfill the promise of their ancestors or will tempers
ignite leading all to failure?
Of the tall ships mentioned in Second on the Right, the Mistral Thief and the Jolly Roger are the two that have top billing.
Jolly Roger
Though smaller than a galleon, the brig is no less of a ship. The Jolly Roger, sails with two square-rigged masts (fore and main). Captain Benedict notes the brig hold more capability for speed and maneuverability. Outgunned compared with the Mistral Thief, the Jolly Roger holds roughly fifteen cannons and two swivel guns. The number of sails on the Jolly Roger is incredible. Besides the two main masts (fore and main), there are also job sails, a square mainsail, topsail, topgallant and royals. Due to the number of sails, as well as cannons, the Jolly Roger requires a large crew (often close to a hundred men). Captain Hook
'
s quarters are located at the aft of the ship, beneath the helm.
The history of the Jolly Roger, prior to the take over, is unclear. It is possible the Jolly Roger was simply a merchant vessel; however, considering how well she
'
s equipped, some believe she had been property of the Royal Navy.
Mistral Thief
Captain Benedict
'
s ship is what is typically depicted of pirate vessels, a galleon ship. With a dark hull and sails, the ship is equipped with over thirty cannons (a row on deck and a row below deck). The Mistral Thief holds three masts (fore, mizzen and main). The large sails adds for more power and speed, though the size of the hull makes her more cumbersome to maneuver. Captain Benedict
'
s quarters are located at the aft of the ship, beneath the helm.
About The Author
Elizabeth uses writing as therapy, her release from everyday stress. At night, after work and once the children are finally tucked in bed, for the fifth time, she sits at her laptop and lets her imagination flow.
Elizabeth has produced short stories, one of which will be published in an anthology. She
'
s had fun writing a Sherlock Holmes fan fiction story, A Case of Need, based on the BBC
'
s Sherlock. By July 2011, her first novel, Second on the Right, had been completed. She spent several years polishing the story in order to provide a high quality product to the public. Second on the Right is her first professional novel.
Connect With The Author
Twitter |
Smashwords
|
My blog |
Facebook |
Goodreads |
Amazon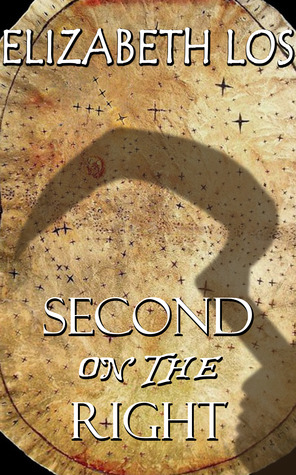 Enter to win